COMING SOON: All Product Images Viewable from the Amazon Search Page
Amazon is rolling out a new feature. Soon, online shoppers will be able to see all the product images from the Amazon search results page. This will mean that ALL images will help drive Click-Through-Rates (CTR), and boost sales.
April 13, 2022 - By HINGE COMMERCE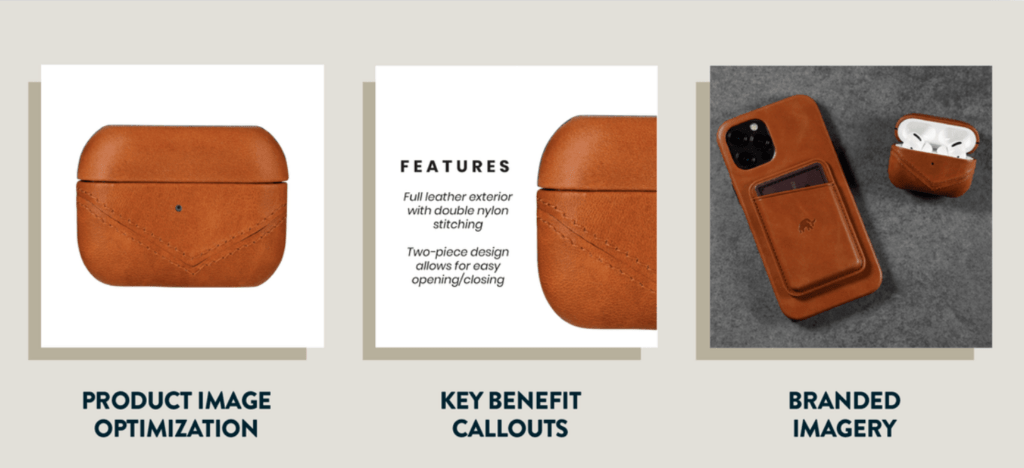 👀 COMING SOON ON AMAZON 👀
Today, Amazon recommends having 6 images and one video for product listings, but HINGE COMMERCE's product database shows that 65% of listings have fewer than 5 static images, with the average listing having only ~3 images.
Amazon is in the process of rolling out a new feature where all the product images appear in a carousel viewable from the search page. Once this functionality is widely available, it will mean that ALL images will help drive Click-Through-Rates (CTR). This, in turn, will mean that lifestyle images, images showing product in-use, and beauty shots will influence sales even more than they do today. Importantly, infographics (also known as feature/benefit tiles or marketing tiles, where there are text or icon overlays to communicate product benefits, features, and dimensions) will also drive CTR.
Ensuring that your eCommerce business has eye-catching images does not have to be a big investment. TurnKey Content – our partnership with Salsify, means that this digital content can be used across ALL your retail online channels, not just for Amazon, but Walmart.com, Petsmart, Office Depot, Staples, Home Depot, Shopify, Wayfair, and more.
Reach out to us to learn more!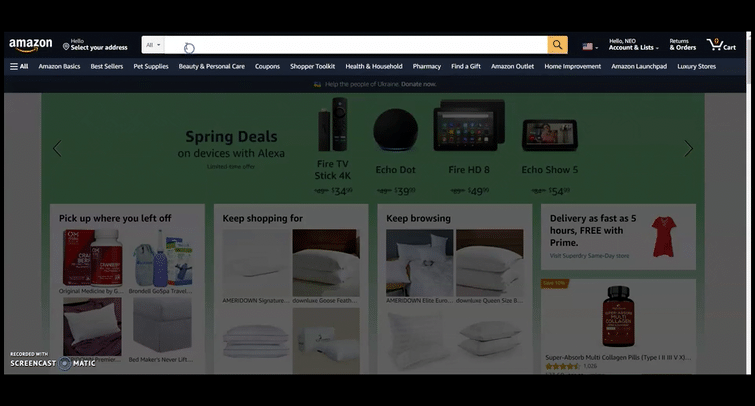 Product reviews drive eCommerce sales.  HINGE COMMERCE's listing quality audit data shows that the number of product reviews has the ...
Read More

→
This year marks the biggest Amazon Prime Day (July 12-13, 2022) in Amazon's history.  eMarketer reported that US Amazon Prime Day 2022 ...
Read More

→
Amazon has released a new set of Customer Experience Metrics on Seller Central in the United States.  The dashboard can ...
Read More

→