Cyber Monday 2019 Tips and Tricks for Amazon
Planning and preparing for Q4 should begin in May. Are your e-commerce operations, marketing, and inventory management teams ready for Black Friday/Cyber Monday 2019? HINGE COMMERCE has compiled a list of critical items and key dates to be mindful of when prepping for this high traffic time online.
September 18, 2019 - By Justine Waterman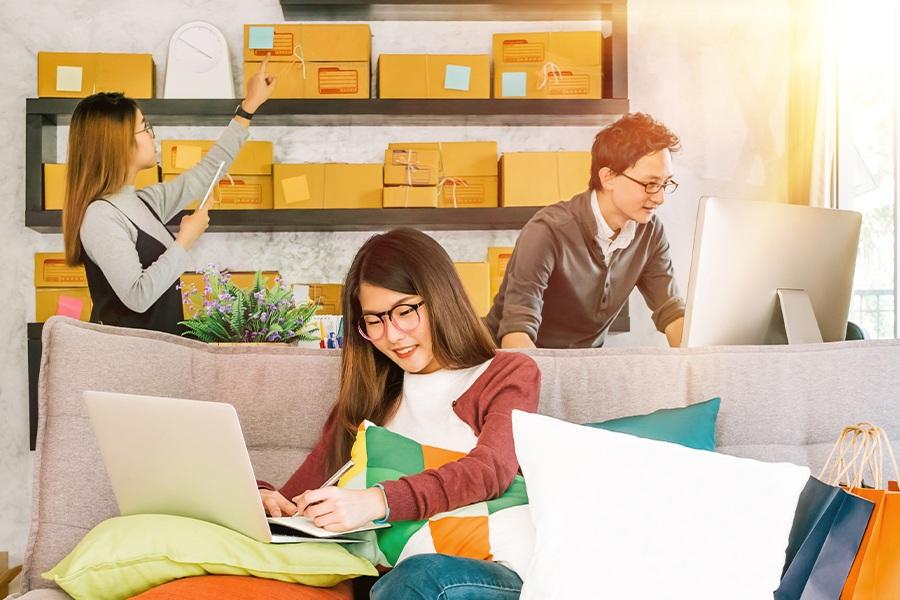 Cyber Monday is undoubtedly one of the largest online shopping days of the year in the U.S., with sales totaling $7.9 billion in 2018. Amazon sold more than 18 million toys and 12 million fashion items on Black Friday and Cyber Monday combined. Out-of-stock levels were 2.3% on Cyber Monday, up from a season average of 2.1%, which cost retailers as much as $177 million in lost potential sales. Are your e-commerce operations, marketing, and inventory management teams ready for Cyber Monday 2019?
‍
BELOW ARE 3 CRITICAL ITEMS TO CONSIDER FOR THOSE USING FULFILLMENT BY AMAZON (FBA):
1) Inventory Planning: Planning and preparing inventory for Q4 should begin in May. The time to start sending in larger quantities into Amazon's Fulfillment Centers (FC) is a few months before, so September can be used as a good rule of thumb. Finally, make sure to get the bulk of your inventory received into Amazon before the end of October to prevent long receiving and transfer times.‍
2) Participation in Promotions and Marketing: Begin working on creating Sponsored Product Campaigns centered around holiday keywords and targeting the beginning of October to give your campaigns time to percolate through the Amazon system so you can ramp up during important dates. If you have been offered to run a promotion like a Lightning Deal or Deal of the Day, take the offer. Participating in these promotions helps visibility and puts your brand on the highest traffic pages of Amazon: the homepage and deal page. This brand visibility will help create a halo effect throughout your catalog.
3) Shipping: If you happen to be running behind on planning and are sending inventory after October in FBA, choose ground shipments for faster receiving times. Less than truckload (LTL) shipments take longer to get to Amazon's FCs and take longer to off load than ground shipments.
‍
MARK YOUR CALENDARS!‍‍
September 27th: Lightning Deal & Promotion Submissions are due in order to be considered for Black Friday/Cyber Monday.
October 1st:
1) Switch your shipping to ground (if you use LTL) to avoid lengthy receiving times.
2) Start any holiday keyword campaigns to get revved up before the actual holiday.
October 28th: Have all inventory sent into the FCs for Black Friday/Cyber Monday promotions.
December 2nd: Last inventory shipment sent to Amazon to be received in & sent out by Christmas.
‍
Our team at HINGE COMMERCE can help you get ready for the increase in demand, and help you optimize your creative content, manage your inventory, and optimize your marketing and search. HINGE COMMERCE can help you win on Cyber Monday, and accelerate your digital commerce!
‍
Connect with us to learn more about how we can help!
Product reviews drive eCommerce sales.  HINGE COMMERCE's listing quality audit data shows that the number of product reviews has the ...
Read More

→
This year marks the biggest Amazon Prime Day (July 12-13, 2022) in Amazon's history.  eMarketer reported that US Amazon Prime Day 2022 ...
Read More

→
New Promotion Event:  Fall Prime Day The dust hasn't even settled yet on this week's record-breaking Amazon Prime Day event, ...
Read More

→