As an Amazon seller, it's essential to keep track of your inventory and ensure you receive payment for all your fulfilled orders. However, mistakes can happen, and sometimes Amazon may not reimburse you for lost or damaged inventory or other issues that arise during the fulfillment process.  Hinge recovered $257,000.00 in 2022 alone; we can look at more faster with the Axis Reimbursement Analyzer tool.
Hinge Axis now offers an Amazon FBA Reimbursement Service, which monitors and collects data on your inventory via Amazon-provided reports and alerts you when action is to be taken to recover these funds. In addition, Hinge Axis will collect data on your inventory and sales, enabling you to monitor several key points of your business. Having several customizable views for sales, traffic, and inventory health can help you make the most of your Amazon FBA business.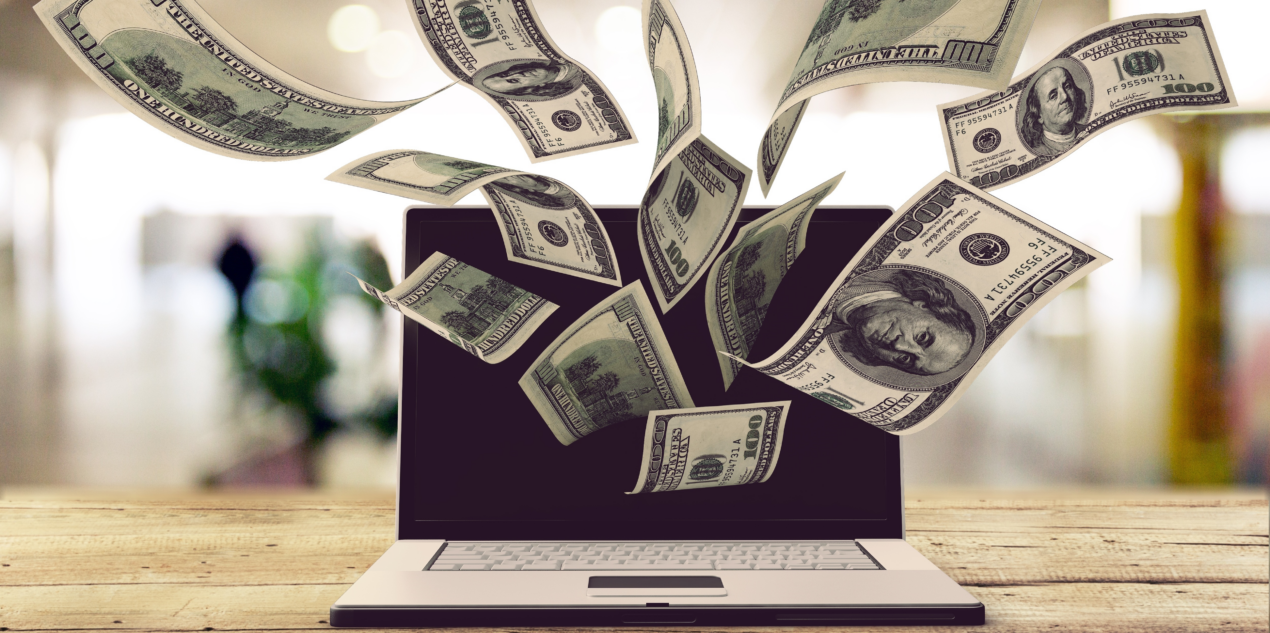 What types of Reimbursements does the Axis Reimbursement Tool look for?
There are several types of Amazon FBA Refund Reimbursements that sellers can receive, including:
Lost or damaged inventory; inside the fulfillment centers: If your inventory is lost or damaged while in Amazon's possession, you may be eligible for reimbursement. Amazon ships billions of packages per year; things are bound to get lost or damaged in the hustle and bustle, don't let your profits get lost with them.
Inbound to FBA: If Amazon ships out billions of packages annually, can you imagine how much inventory is sent IN? It's startling; things are bound to be damaged in transit or lost during the receiving process. Reconciling your Inbound to FBA Shipments helps ensure that you get paid for anything lost or damaged during the transit and receiving process to ensure that you get the most for the fees you pay…
Speaking of fees. You can get reimbursed for incorrectly charged FBA or Referral fees. Sometimes Amazon may charge you incorrect fees, such as referral fees, storage fees, or FBA fees (also known as Pick & Pack Fees). If this happens, you can request a reimbursement. Our Reimbursement Tool will alert you when the fees for your product change and give you a before and after glance so you have a point of reference when you make your case to correct your fees. Because Amazon will only reimburse for the last 90 days of sales impacted by incorrect fees, it's important to catch it early and fix it quickly.
You can request a reimbursement if you're charged a higher fee than the amount listed in Amazon's fee schedule. Your inventory is constantly moving within Amazon's vast fulfillment network. As it gets received from one warehouse to another, it's measured by Amazon's automated receive tunnel. The measurements may differ from the actuals based on how your product is loaded into the belt.
Our tool will track not only your baseline but changes to your fees and alert you when the fees change. You've got to be quick when catching fee discrepancies because every sale with an incorrect fee cuts your overall profits.
What else is included?
With our FBA Reimbursement tool, Axis gives you the power to quickly and efficiently see what you're owed and reclaim that without combing over reports and confusing data. Different reimbursement types have separate windows for investigation; keeping track of everything can be confusing. Hinge Axis Reimbursement Tool can help consolidate all those data points and time frames into one dynamic and easy-to-use interface.
Within the Hinge Axis Reimbursement Tool, you can create a support ticket, and a team member will do the investigation and follow up for you. Our Reimbursement experts recovered $257,000.00 for our clients in 2022. We have an unmatched success rate for reimbursement claims due to our ability to see past the surface level and deep dive, and we can do the same for you.
Unlike those other guys who create cases but never follow up, our Amazon Reimbursement Specialists will respond to cases where Amazon requires more documentation and work directly with you to ensure you get what you're owed. We may contact you for more information, such as proof of delivery, packing slips or invoices, or live images of your product being weighed and measured because we only get paid if we recover funds for you.
As a contract-free service, we will retain 30% of what we're recovered. If we don't recover anything, you don't pay anything. All you have to do is sign up for a Pro Plan of Hinge Axis by following the link provided https://app.hingeaxis.com/site/register
Is Axis just a reimbursement tool?
No! Axis is your one-stop shop for keeping track of reporting and KPIs. We provide at a glance and in-depth views of Amazon Sales and Traffic, Advertising Data, including keyword utilization, and provide a comprehensive listing quality score to let you know where your listings stack up against best practices.
Axis also includes a profit analyzer that you can input your COGS and other internal costs and weigh against your price point, the fees Amazon charges to get your true profit margin, and many other features. One of them is a product inspector, product alerts that can tell you if a new seller has arrived on your listing, if your content changed, for example, your variation broke, or, as mentioned before, if your fees changed. Axis is a robust tool that will help you stay on top of your Amazon business and can save hours. Ultimately, we want to ensure our clients get the most out of their Amazon investment. With so many moving parts, it can be difficult to manage everything manually.
For additional assistance in determining the best solution for you, please email contact@hingecommerce.com, and our sales team will be happy to assist you.
What's your reaction?
0
Smile
0
Shocked
0
Cool
0
Sad
0
Laugh