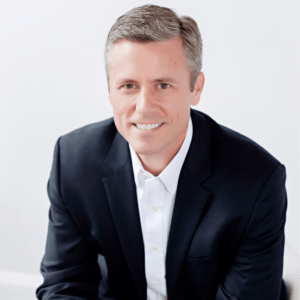 If there's one thing I've learned over the past two years, it is that constant change is the new normal.  We have to roll with the punches, adapt quickly to change, be open to new opportunities, be patient, and laugh along the way.
I'd like to touch on three kinds of changes that we are all facing:
Consumer Purchasing Behavior Changes

:
Over the past year, 75% of consumers have adopted new shopping behaviors in response to social distancing, store closures, and the pandemic.  Additionally, 36% of consumers have tried a new product brand and 25% have tried a private-label brand. But these changes have not settled down yet!  In the past three months, we have seen a slowdown in Amazon sales across many categories.  Consumers received the COVID relief payment in March 2021, which may have helped drive sales in Q1.  Additionally, the declines in Q2 are caused by consumers reverting to brick and mortar shopping, or other channels.  Finally, consumers' spending in other areas is rising (e.g., in restaurants and entertainment) which is diverting disposable income from eCommerce spending.
Some of the categories that saw the biggest surges in sales over the past 12 months are the same segments that are experiencing the biggest drops this past quarter.  For example, Wet Canned Cat Food grew by 103% over the past 12 months but has declined by -38% in the last 3 months.  Men's Active Wear grew by 150% in the past 12 months but has dropped by -31% in the last 3 months.  Ground Coffee sales grew by 166% over the past 12 months but have decreased by -18% in the last 3 months.
It's helpful to understand the categories and individual brands that are growing (or at least, are outperforming their respective categories).  Coffee Capsules & Pods is one of the few segments that is still growing, helped by Subscribe & Save sales and continued strength in large count pack offerings.  To help our clients bolster their sales, we have helped them identify consumer search trends, explore new product opportunities, and ensure that they execute on their existing product listings with excellence.
Amazon Changes

:
Amazon certainly keeps us all on our toes.  An example, did you know that there were 346 listing policy changes over the past 12 months (more than twice the number of changes from the prior year)?  Here's a link to a recent change. The ever-changing Amazon landscape, as well as the importance of periodically updating the keywords on listings, means that Amazon sellers need to find ways to manage the product catalog efficiently.  Our proprietary technology, Hinge Axis, enables sellers to track and update content, images, parent/child relationships, product dimensions, pricing, etc., and publish this information to Amazon with a single click of a button.
COVID-Related Changes:
Unfortunately, many of us continue to face pandemic-related upheavals.  In my household, everyone has been excited about returning to in-person learning (my kids included).  My kids are in middle school and high school, have been vaccinated, and have mask requirements in their school. Despite this, after only 6 school days, there have already been 7 positive cases.  If exposed to the virus, my state requires self-quarantining, as well as a negative COVID test. As a result, my kids once again are in remote learning and we are all quarantined at home.  Thankfully though, we are all healthy.
Every state and school district is different in how these issues are being handled, but as business leaders, managers, and service providers, we will all need to be cognizant of the external stresses that our teams, clients, and customers face, and we all need to continue to demonstrate flexibility and patience.
What's your reaction?
0
Smile
0
Shocked
0
Cool
0
Sad
0
Laugh