Amazon's FBA fees will increase by 2-8%, and disposal fees will more than double in cost.  Monthly storage and aged inventory fees will also increase in February 2022 and May 2022, respectively. Given Amazon's announced fee increases, if sellers have disposals or removals, they should aim to have those completed before January 18. Sellers should also explore FBM or distributor fulfillment methods, and review their margins and pricing strategy. Reach out to us and learn how this could apply to your business.
***
Per Amazon:
"As we all get ready for another big holiday season, we would like to thank you for once again putting your trust in Amazon to power your business this year. Despite the ongoing challenges everyone has faced with COVID, supply chain bottlenecks, and a very challenging labor market, sellers have continued to thrive. US-based sellers sold more than 3.8 billion products, or 7,400 products per minute, in Amazon stores alone—and we welcomed more than 200,000 new third-party sellers to our US store, up 45% over the previous year. All while the number of American sellers who surpassed $1 million in sales grew by nearly 15%.
We are proud to have supported you during this time with significant investments in our fulfillment and delivery network, and through powerful new tools and services to help you grow your business. Since the start of the pandemic, we've more than doubled our US fulfillment capacity, spent over $15 billion across our fulfillment network to help keep employees safe, hired more than 628,000 people, and increased our US average starting wage to $18.00 an hour. That includes opening more than 350 new fulfillment centers, sortation centers, regional air hubs, and delivery stations in the US. With the 2021 holiday shopping season in full swing, we are hiring 150,000 more people across our US fulfillment network to ensure we are able to quickly receive your inventory and deliver your products to customers.
Throughout the pandemic we have worked to support you—postponing and keeping fee changes low, reducing or eliminating select fees like those for customer returns, and absorbing billions of dollars in increased costs on your behalf—all while making significant and necessary investments in people, technology, transportation, and infrastructure. As you've seen widely reported in the press and have likely experienced yourselves, costs are rising and we now need to make adjustments to next year's fee structure in response. In 2022, we will adjust FBA fulfillment fees to partially offset the higher permanent operating costs we face going forward. This and prior fee changes since the pandemic continue to be lower than other logistics service providers. Accounting for these changes, our fees remain 30% less expensive on average than if sellers were to fulfill orders on their own, providing FBA sellers with premium expedited fulfillment and delivery speed for lower than standard service prices."
Below are some of the fee changes.  To view all the details, please refer to Amazon Seller Central.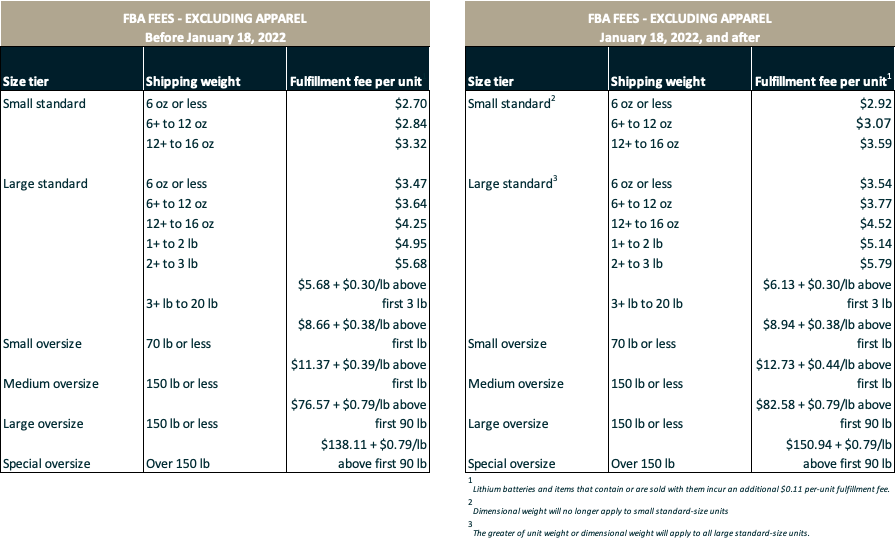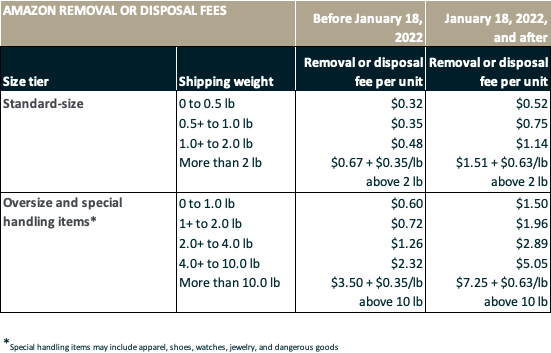 What's your reaction?
0
Smile
0
Shocked
0
Cool
0
Sad
0
Laugh