HINGE COMMERCE delivered +38% higher sales for products participating in Black Friday/Cyber Monday 2020 vs. this same event last year. Like the proverbial regal swan that is paddling furiously underwater, this year's Black Friday/Cyber Monday required Herculean efforts from the HINGE COMMERCE team.  Ever since the start of COVID, sellers have been faced with enormously complex operational challenges, and these hurdles continued right up until Thanksgiving Day!
Just a few examples:
One week before Thanksgiving, Amazon changed its copywriting rules, announcing that it was going to suspend all listings that used all-caps in the bullet point headings.  In response to this policy change, HINGE updated over 150,000 listings in less than two business days.

The day before Thanksgiving, Amazon shifted its algorithm to award the buy box in favor of FBM (fulfill by merchant) instead of FBA (fulfill by Amazon).  This shift was because of delays at Amazon's fulfillment centers.  Fortunately HINGE had already built contingency plans for our clients, so that where possible, we had set up both FBM and FBA listings.  We were able to pivot promotions to the FBM listings, and add coupons to match the FBA/Prime Exclusive promotions.

Also starting the day before Thanksgiving, AWS and Amazon Seller Central faced prolonged technical glitches which impacted Amazon's inventory feeds.  To mitigate this, HINGE increased safety stocks to avoid overselling.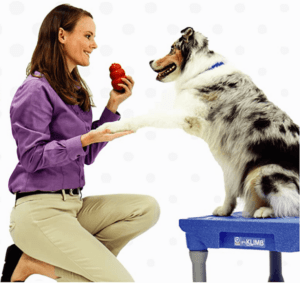 These situations point to the power of having an experienced army of Amazon experts overseeing a brand's e-commerce business.  

Success Story – Blue-9 Pet Products: Blue-9 creates premium dog training products. This business faced all of the same challenges that the other sellers did, but HINGE COMMERCE helped them overcome these hurdles, delivering a +284% increase in dollar sales, +330% increase in unit volume, and +434% page views during Black Friday/Cyber Monday.  (In fact, their performance continues to skyrocket even after Cyber Monday.)


"We've been incredibly impressed with the work that HINGE COMMERCE has done for our Amazon business. HINGE's support has helped us overcome challenges related to the market place and grow our presence there. The experts at HINGE have kept a close eye on our Amazon performance and made thoughtful recommendations throughout the holiday shopping season. We're looking forward to partnering with HINGE to help us from other marketplace channels as well."
—David Blake, President Blue-9 Pet Products
What's your reaction?
0
Smile
0
Shocked
0
Cool
0
Sad
0
Laugh