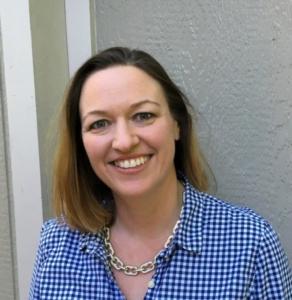 For many Amazon sellers and vendors, success in Q4 is critical to hitting their sales goals for the year.  However, competition is getting more fierce. We project that there will be 670,000 new sellers joining the Amazon marketplace by the end of the year, adding to the millions of sellers already on it. This equates to 1,837 new sellers every day, 76 every hour, or more than 1 every minute. As a result, sellers are spending 55% more on advertising than they did a year ago.  The cost of advertising has also risen.  With changing consumer purchasing behavior, big brands have shifted their ad budgets to Amazon, which is adding more fuel to the fire.  Cost Per Click (CPC) is now $1.20 on Amazon, almost 30% higher than it was just six months ago.
DON'T GIVE UP, DESPITE THESE HEADWINDS!  This article shares the secrets to winning on Amazon, even while facing stiff competition.
OUR Q4 HOLIDAY CHECKLIST  
Santa has his checklist, and so do we.  

Ensure your copy is updated (including backend keywords) at least every six months to maximize organic search performance and product discoverability.  (You may need to make copy updates more often if there are Amazon listing policy changes that affect you.)  By updating your keywords, you are ensuring that you capture the latest consumer search trends and seasonality effects.  For example, one of our clients sells rain boots.  During the height of COVID, we spotted the consumer trend of home gardening, and by adding the phrase "gardening boots" to our rain boot listings, we were able to drive incremental sales.

Make sure you have compelling Enhanced Brand Content (also known as A+ Content) below the fold.  97% of consumers read reviews before making a purchase, so they will scroll by the A+ content (which sits above the product reviews).  The A+ content is where consumers can get more information about the product functions, features, benefits, and uses.  Beautiful product images and lifestyle shots help persuade consumers to buy your product.  We have found that specific product-focused A+ content drives higher conversions than general brand-focused A+ content.

Tailor your storefronts to tie in with your Sponsored Brand advertising, social media, Amazon DSP, and your promotions.  By synchronizing your advertising, social, and promotional content, and harmonizing them with your Amazon storefront, you create a holistic process where all the parts work in tandem.  During Prime Day 2021, our clients outperformed Amazon average by +5.5X, in part because of the tailored storefronts, carefully chosen promotions, and advertising strategies.

Add Sponsored Brand Videos to your AMS advertising campaigns.  At HINGE COMMERCE, we have seen Sponsored Brand Videos have strong Return on Ad Spending (ROAS) results and can help brands cut through the noise. Even simple infographic video content can be successful.

Make sure you have inventory for your top sellers into the Amazon Fulfillment Centers by October.  You should schedule bulk shipments for 75% of your intended Q4 sales in September/October and then revert to small parcel shipping for the balance of your inventory needs.  Don't wait until November!  (Remember that in Q4 2020, inbound LTL shipping to Amazon took between 4 to 6 weeks, and Amazon FC receiving time took over 25 days!  No one wants to relive those moments.)

Don't rely solely on Amazon FBA.  Make sure to set up a contingency plan for your biggest sellers with FBM.  This article and video help explain how to do this.

Make sure you know your profit margins by item so that you know which products make sense to advertise and which ones may not.  Your margin analysis may also highlight opportunities to rethink shipping dimensions, virtual product bundle options, etc.

Finally, if you have been losing the Buy Box, or if your listings are suspended, be sure you know why and resolve the issues as soon as possible.  Some of the roadblocks may have straightforward fixes, while other issues may be more challenging to solve.  Either way though, you will need to uncover the causes so you can address them.  If you are losing the Buy Box to other sellers, if you improve the quality of your product listings, or you increase advertising spending, these actions will only help the sellers' businesses.
If you have questions on any of these items, reach out to us!
What's your reaction?
0
Smile
0
Shocked
0
Cool
0
Sad
0
Laugh