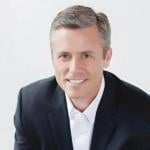 The coronavirus will have an impact on brick and mortar retail, as well as on digital commerce. Sellers, companies, and retailers need to focus on getting their businesses operating as efficiently as possible.  Here are strategies to leverage in the face of the COVID-19 crisis to help your online business weather the storm.
There are many different impacts from COVID-19:
Economic fundamentals of supply and demand are in play that will be difficult to influence — If you are overly dependent upon a single retailer or online channel there may be a significant risk for your business.
The second impact is the major restrictions on public interactions — including work-from-home initiatives and canceled sporting and social events — will drive more traffic online. Amazon has seen seller expansion on the platform of around 1MM per year, but now we believe that sellers and companies will rush to the Seller Central platform, making competition even more fierce.
The elimination of most large events like the NCAA March madness means advertisers are going to have to reallocate marketing to different channels to impact sales and that is certainly going to be deployed in media for e-commerce and I expect Amazon to garner the lion's share of these dollars, making competition even more challenging.
We believe that the factory shut-downs on the heels of Chinese New Year will impact inventory availability in Q3 and Q4 of this year. For many sellers, the impact on product availability may happen as early as late Q2 of this year. Sellers need to evaluate what demand is going to be as more consumers shop online and establish a forecast and inventory plan to support their business. Manufacturing and product availability may become a significant issue for smaller companies that may be further down the priority list of a supplier. We already have sellers asking to dial back marketing to modulate sales velocity anticipating these challenges while they seek alternative sourcing and manufacturing.
Based on these factors, we recommend that you evaluate your worst case, best case, and business as usual scenarios, and have a plan for each. You should know your business by the numbers and know with certainty what is required to continue operations in each scenario. We are suggesting doing a thorough analysis of the business, revenue, profitability and what revenue is required to maintain business as usual:
Worst Case Scenario

: You should plan for disaster recovery if there is a significant shortage of inventory availability that may restrict your ability to operate seamlessly. We suggest finding alternate sources for products and begin shifting some volume of orders to new suppliers as a redundancy plan. Are there sales channels that can be optimized or expanded for greater efficiency? Do you have financing in place to cover revenue shortfalls and continue operations? If not, speak to your banker and discuss establishing a line of credit as well as negotiating better terms with vendors to optimize cash flow. If your business is not healthy and is not positioned well to sustain or scale, you may want to evaluate collaborating or merging with another company.

Business As Usual

: What is the minimum viable revenue and resources required to continue operations? You should have a redundancy plan for staffing. Understand the competitive landscape and have a plan for inventory, operations, content, and marketing anticipating increased competition. Know that competition will increase and marketing will become more expensive so expect margin compression. Again we suggest having financing and access to capital to alleviate the stress and pressure of potential challenges that allow you more time to optimize your business for the rapidly changing marketplace.

Best Case Scenario

: Your product is available and demand is high. What is your appetite for investment in inventory, marketing, content, operations, technology and services to grow? Do you have the capital to support triple-digit growth? Do you have the people, processes, expertise, and resources to handle this? Look for opportunities to consolidate or roll up with synergistic companies to acquire. Get expert advice if you are unsure.
We recommend that businesses focus on the basics first. Times have changed — in the foreseeable future, growing by accident is highly unlikely.  You need to focus your company on continuous improvement as it relates to inventory management, diversity of suppliers, organic search, customer service, and engaging product and brand content. There is no "easy button" and the multitude of areas that need expert attention needs to be tied to the actual performance. Hiring agencies or contractors to work in these areas, but who are not measured based on actual business performance, is almost always less impactful than having an expert that understands the relationship between these different functional areas and how they impact business outcomes. Take the time to thoroughly evaluate and understand how your internal and external teams will collaborate to achieve the desired results.
Now more than ever, you need to leverage Information, Strategy, Expertise, and Technology.
Information

: HINGE COMMERCE helps sellers to make informed decisions so you can lead your business. We are tracking category performance and brand share to inform our clients about the total opportunity for categories and the competitive landscape.

Strategy

: This is about where to play and how to win. The data helps us inform you about how to develop a sales strategy, product assortment, pricing, sales forecast, marketing budget as well as inventory requirements.

Expertise and Technology

: Circumstances are changing rapidly and there is no easy path for maintaining an exceptionally performing seller business on Amazon. Know what you need versus what you have. HINGE COMMERCE can help you assess where you have opportunities to leverage expertise and technology to increase your chances of sustaining and growing your business through these chaotic times. We can give you information about the marketplace, expertise in operations, demand planning, forecasting, branding, graphic design, copy and search optimization, marketing, customer service, technology and brand protection.
Contact us to learn how HINGE COMMERCE can support you. In the meantime, please keep your family safe and healthy.
What's your reaction?
0
Smile
0
Shocked
0
Cool
0
Sad
0
Laugh