As a result of HINGE COMMERCE's creative content and design work, Bullstrap's sales on Amazon have grown by +24% vs. the same time year ago. The brand's organic sales and its advertising efficiency have both leaped by double-digits.  Bullstrap is a highly gift-able product catalog, and HINGE helped deliver +56% sales during BlackFriday Cyber Monday.  Our best-in-class copywriting, product images, and enhanced content were critical to delivering Bullstrap's success.
CREATIVE CONTENT BOOSTS SEARCH, CLICKS, CONVERSIONS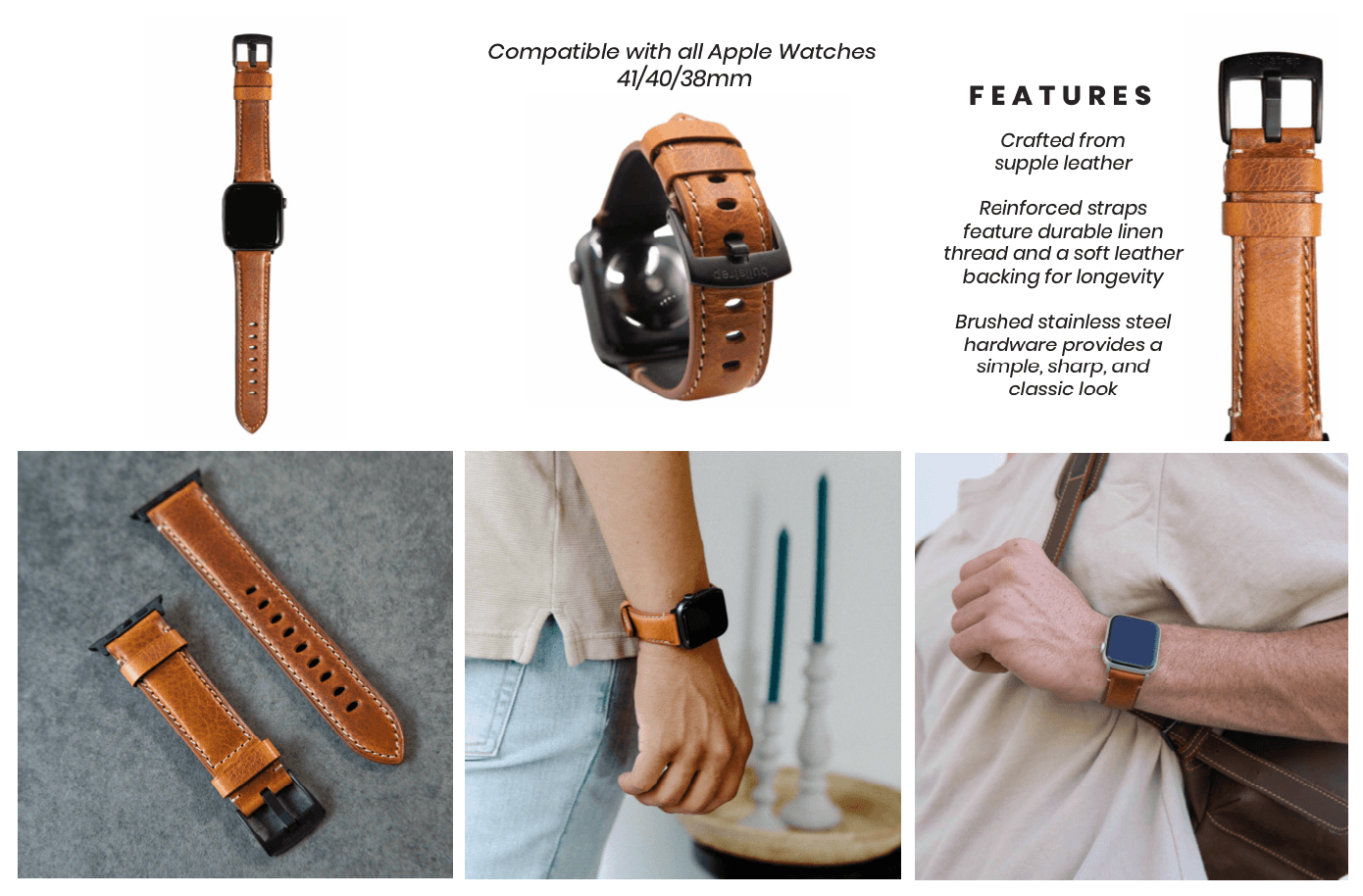 HINGE COMMERCE started by optimizing Bullstrap's copywriting to ensure keyword-rich product detail pages (PDPs) that were relevant and up-to-date in the highly competitive and ever-changing Apple accessory category.  The secret to great copywriting is to artfully blend channel-specific keyword research with persuasive and clear writing, all while staying true to the integrity of each brand's voice.
HINGE COMMERCE updated Bullstrap's product images to include text overlays, lifestyle images, and video.  Text overlays (also called marketing tiles) help consumers quickly understand what the product benefits are, functionality, dimensions, etc. These text call-outs help consumers quickly understand product benefits and are particularly effective on mobile devices.  Lifestyle images help convey how the product can be used.  Lifestyle images are essential to help consumers visualize how the product will fit into their lives.
The improvements in copywriting, updated product images, and video have helped increase Bullstrap's clicks by 16%, and click-through rates by 45%.  Because sales history and projected sales trends are key drivers in Amazon's search engine, best-in-class copywriting and product images help drive the flywheel.  Leveraging video content on the product detail pages has also helped drive the business.  Using video helps distinguish the brand's product content from its competition and helps tell a more complete story.  Amazon's research shows that 20% of the visitors to their marketplace make a purchase as a result of watching a brand or product video.
Amazon Storefront and Enhanced Content (A+ Content) Help Boost Conversion and Cross-Selling
HINGE COMMERCE's expert Digital Creative team designed an Amazon storefront that catches shoppers' attention, communicates brand benefits visually, drives conversion, and encourages cross-shopping.  Importantly, having a great Amazon storefront lays the foundation for Sponsored Brand advertising, as well as off-Amazon advertising.
HINGE COMMERCE is unique in how data-driven we are, even in our design work.  We carry out an audit of the top 50 selling competitors to find creative gaps and opportunities in the category, understand trends in product offerings, determine how to creatively position the brand to drive share growth, and strategize how to differentiate the brand and compete with top performers without going head-to-head on price.  In Storefronts and A+ Content (Enhanced Content), we lean heavily on visual communication.  Where possible, we also include video and 360 spins to really tell a visual brand story.  Amazon has found that Stores with at least one video saw on average 12% higher shopper dwell time compared to Stores without a video.
Client Testimonial
Claudio Conte, President and Co-Founder of Bullstrap said, "We really value our working partnership with HINGE COMMERCE.  Bullstrap is a company that prides itself on its high-quality products and exceptional customer service.  The HINGE COMMERCE team really shares our values and has managed our Amazon business with the same passion that we have.  It hasn't been easy to keep up with this platform, but we really appreciate the expertise and dedication that HINGE COMMERCE brings to the table."
What's your reaction?
0
Smile
0
Shocked
0
Cool
0
Sad
0
Laugh